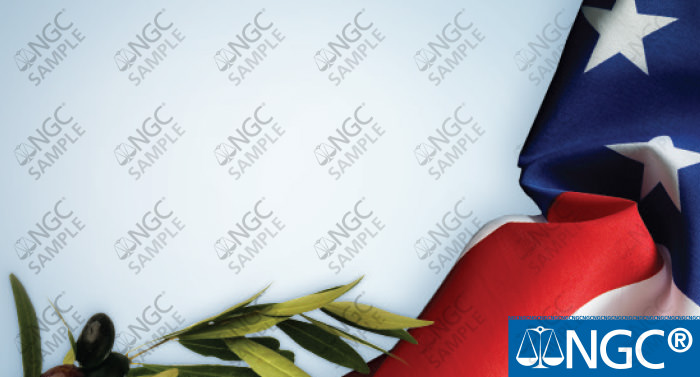 American Liberty Flag
#890
Also Available for Oversize Holder
(#1291)
Eligible Coins:
2015-Date American Liberty High Relief Gold Coins and Silver Medals
2009 Ultra High Relief Double Eagle
Fee: +$8
By Request
Available for All Submitters
Add Coin
Join NGC for free to add coins, track your collection and participate in the NGC Registry. Learn more >
The NGC Registry is not endorsed by or associated with PCGS or CAC. PCGS is a registered trademark of Collectors Universe, Inc. CAC is a trademark of Certified Acceptance Corporation.